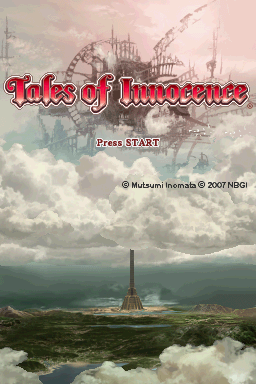 After almost two years of hard work, Kingcom and throughhim413 finally released a complete translation for the NDS game Tales of Innocence.
Head over to Absolute Zero and grab the patch and enjoy the game. No more complaints about lazyness on Kingcom's account now. Even if you're not interested in the Tales series, check out the translation just to see the amount of attention to detail and work that went into the patch creation. Expect nothing less from the other projects, we frequently told you they'll be worth the wait!
Work will probably resume after we finish laughing at the English soccer team for their pathetic display at the world cup. Next up will be SRWJ, stay tuned.